Your company's funding capacity depends on the strength of your business credit. Whether you are a limited liability company or a corporation, your business can establish its own credit file.
By registering your company (LLC, LLP, or corporation), you are creating a legal entity with the ability to enter into contracts. It is treated as a separate entity from you personally.
If you run a sole proprietorship, you should understand that there is no legal or financial separation between you and your business. In that case, any credit or funding you obtain will only be associated with you as an individual and appear on your credit report.
Keeping your business and personal finances separate starts with building credit in your company's name. Here are 12 simple steps you can take to establish business credit quickly.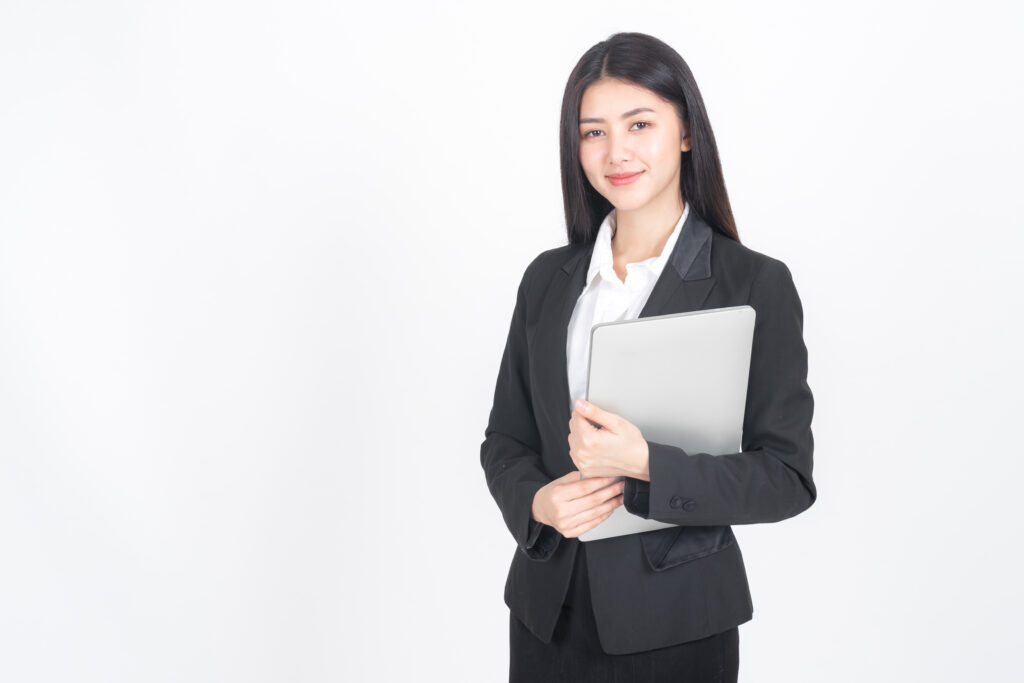 12 Best Ways to Build Business Credit Fast
Business Entity Registration
Get an EIN
Get a Business Bank Account
Get a Business Website
Apply for a Business DUNS Number
Get a Business Phone Line
Establish Net-30 Vendor Accounts
Get a Business Credit Card
Keep Business Information Current With the Bureaus
Apply for In-Store Credit Cards
Ask for Higher Net-30 Credit Lines
Apply for a Business Loan
The first five steps to building business credit fast are meant to lay the foundation for applying for and being approved for business credit cards and business loans as quickly as possible.
1. Form Your Business Entity
It's important to keep your business and personal finances separate in order to start building business credit. You will have to establish a registered business entity to separate these finances.
In terms of starting up and managing paperwork, unincorporated businesses-general partnerships or sole proprietorships-are the easiest to work with. In such structures, however, the owner and the business are not legally or financially separated.
Whenever you work with a vendor or apply for a loan, you will have to provide your social security number. Therefore, your business activity will be reflected in your personal credit report.
You can establish business credit by choosing one of the following structures:
Limited liability company (LLC) – An LLC is another type of incorporated business entity that provides liability protection and financial separation from the business. A limited liability company is easier to manage than a corporation and offers more tax flexibility.
Limited liability partnership (LLP) – A limited liability partnership is a type of company that's popular among professional industries, such as lawyers and doctors.
C-corporation – C-corporations provide you and your business with legal and financial separation. The C-corporation is ideal for a business that plans to issue stock or go public. Corporations are considered separate legal entities.
S-corporation – A S-corporation is a pass-through entity in which a business's profits are only taxed at the individual level. S-corporations are considered legal entities in their own right.
For most entities, employer identification numbers (EINs) are required by the IRS. An EIN is similar to a Social Security number.
EINs are attached to business credit profiles in the same way as social security numbers are attached to personal credit profiles. When lenders check your business credit, they use this number to determine the creditworthiness of your business.
For opening a business bank account, every bank requires an EIN. You can start a credit trial without using your Social Security number with one of these.
3. Open a Business Bank Account
Establishing a business bank account is a crucial step to distinguish the expenses of your business from your personal life. Your business credit report will be able to see what money you're taking out of and putting into your business after you open this account.
Once you have an EIN, you should explore your options and open a business checking account that's right for your company. As soon as you open your account, you should use it.
You should only use this account for business expenses, from utilities and rent to your business phone. You can also build business credit by paying for these purchases in full and on time, time.
As a result, opening a business bank account will not only provide a bank reference for the three credit bureaus,
Having a business bank account established for a couple of years can open doors for better credit accounts in the future. Small business lenders want borrowers who have established business bank accounts.
4. Get a Business Website
It is extremely easy for lenders to learn more about your business if you have a website, and this plays a role in their decision-making process when they are deciding whether to approve your business for a loan. The lack of a proper business website raises a red flag for prospective lenders.
The more professional and easy-to-use your business website is, the better. The lender wants to know about your business. Websites should reflect what your business does, who your customers are, where it is located, and what your products and services are.
5. Apply for a Business DUNS Number
Dun & Bradstreet is probably the most famous of the three business credit bureaus we mentioned above. Paydex is the business credit score commonly used by creditors and suppliers. So, if you want to build business credit, it's a good idea to open a credit file with this agency.
DUNS stands for Data Universal Number System, so you will need to register for one. It is a numerical identification system for businesses. You will receive a nine-digit number after you apply. On the Dun & Bradstreet website, you can complete the process for free, but you will receive your DUNS number after 30 days.
6. Establish a Dedicated Business Address and Phone Number
While obtaining a dedicated business address and phone number might seem like a simple step, it will solidify your business's presence. The ability to register with business directories is a small, but crucial step towards building business credit.
In order to sign up for directories like the Better Business Bureau, YP.com, and Angie's List, businesses must have an address and phone number. These directories provide information to credit reporting agencies, so it's important to have your contact information listed on all of the popular directories.
7. Establish Net-30 Vendor Accounts
Net 30 accounts allows you to order from a vendor, in return for an invoice for your order, and then pay the vendor within 30 days of the invoice date. Net 30 vendors report your payments to credit bureaus. To start building your business credit, you need to establish tradelines on your business credit profiles. 
Net 30 Vendors to Build Business Credit is a resource for finding and setting up a net of 30 accounts with vendors who report to business credit bureaus.  
You should report at least five net 30 vendors to the business credit bureaus. We recommend starting with Wise Business Plans because they report to multiple business credit bureaus, such as Dun & Bradstreet, Equifax Small Business, Creditsafe, and SBFE.
While it's great to have business tradelines, if your tradeline activity isn't reported to business credit bureaus, it won't help build your business credit.
If you're interested in building your business credit quickly, one of the best ways to do so is by working with net 60 vendors. These vendors can help you establish credit accounts and make timely payments that will reflect positively on your business credit score. To learn more about how to build your business credit fast, check out our page for net 60 wholesale vendors.
8. Get a Business Credit Card
You can obtain credit based on the length of time you've been in business and your monthly revenue. Furthermore, it determines whether you're granted a secured business credit card or an unsecured business credit card. 
Business credit cards require a deposit equal to the amount you're able to spend each month. Unsecured business credit cards do not require a deposit and have a limit set by the issuing bank.
If you make regular payments on time and don't spend more than 50% of your credit card limit, you'll qualify for higher credit limits over time. By making regular payments on time (preferably earlier) and by responsibly using your credit, you can build business credit fast.
9. Keep Business Information Current With the Bureaus
Business credit bureaus collect different information and use different scoring models. Furthermore, different suppliers and lenders report different kinds of data. It is important to keep an eye on each of your credit reports – maintaining all three – as lenders or suppliers may pull your business credit report from any or all of the three main bureaus.
With these bureaus, you can update basic information about your business (such as how many employees you have and how long your company has been in business). The more complete your business credit profile is at each of the credit reporting agencies, the better.
In addition, and as mentioned above, it's important to review each of your credit reports to see your current standing and to ensure that there aren't any errors affecting your business credit rating. Even the smallest error can negatively impact your business credit.
10. Apply for In-Store Credit Cards
You can use an in-store credit card to purchase merchandise from stores you frequent. These cards are like regular credit cards, but they only allow you to purchase products at the stores where you have cards.
In-store credit cards are easy to get, just like secured business credit cards, which is why they are a good strategy for building credit for small businesses.
11. Ask for Higher Net-30 Credit Lines
Credit utilization is based on the ratio of your net 30 account balance to your credit line maximum. The ratio of the credit limit to the credit balance is important to lenders. The higher your credit limit and the lower your balance, the better your credit utilization score. The higher your credit utilization rating, the higher your business credit score.
You will have access to more credit and better terms on loans.
Increase your net 30 credit limits with your current net 30 vendors. If you've paid your net 30 invoices on time for at least six months, you should be approved for higher credit lines.
12. Apply for a Business Loan
A business loan can provide you with access to larger amounts of capital. Entrepreneurs use this money to expand their businesses rapidly.
The ultimate goal of building business credit is getting approved for business loans with the best terms. By following the steps above and making your payments on time, you've set yourself up for approval for the best business loans. 
How important is it to build business credit Fast?
Cash flow is the main reason why it is important to build business credit fast. Over 80% of businesses fail because of cash flow problems? Business credit could be built quickly and thus a business' cash flow problems could be solved. Building business credit fast is not the only reason to do so, but it is the most important.
Now you know how important it is to build business credit fast. You know the basics and even how to build business credit fast. It is now time for you to take action and implement the practical advice we've given you.