Managing and maximizing your cash flow requires a strong business credit profile, so choose vendors who offer 60-day invoice payment terms with the help of our list of Net 60 wholesale vendors.

Entrepreneurs can benefit from longer payment terms in terms of business credit since they have more time to pay the amount due. Goods and services provided on credit by Net 60 vendors require payment 60 days after the invoice date. Therefore, the customer must clear the invoice within 60 days.

The longer the terms, the more debt a business is likely to incur. It gives companies the option of paying for goods or services over a longer period of time, which helps them manage their cash flow.
By explaining some of the best net 60 vendor accounts, Net 30 accounts will assist you in building your business credit and improving your cash flow.
List of 8 Net 60 Vendors to Maximize Your Cash flow and Build Business Credit
Products and Services: The company supplies wholesale clothing a net 60 clothing vendors. Their fashion accessory and clothing collections are extensive. The majority of clients are boutique owners. In addition to mixing and matching, Supplied allows customers to customize their orders. You do not have to purchase a whole pallet. It is up to the buyer to decide what they would like to purchase.
Payment Terms: Supplied allows businesses to order what they desire and make payment using net 60 payment terms. At checkout, you must choose the net 60 payment option. Invoices paid by their due date are not subject to interest, fees, or penalties. According to the company, net 60 payment terms are available to most licensed and registered businesses.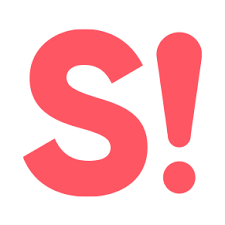 Products and Services: Retailers and brands use Bulletin to buy and sell wholesale products. There are a lot of products to choose from, such as apparel, jewelry, gifts, stationery, home products, beauty products, etc.
Payment Terms: Brands have the option of receiving Net-15 payments from Bulletin, and retailers have the option of receiving Net 60 payments from Bulletin. Applying for payment terms requires you to fill out an online application as a retailer or brand. The freeship code gives you free shipping on your first order.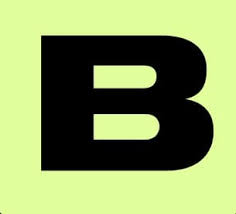 Products and Services: In Milan, Italy, Mirta is a wholesale marketplace where both women and men can find clothing for their everyday needs. They manufacture all their products in Italy, from design to manufacturing. Additionally, Portuguese, Spanish, and French products are available. A variety of accessories, shirts, pants, skirts, shoes, bags, and other items are part of their product line.
Payment Terms: Businesses approved by Mrita can pay on net 60 terms. In order to check if you are eligible for the 60-day payment term, you can fill out the application form Explore Further.
As a result, brands don't limit you to making small orders and add new products to their catalogs regularly for you to choose from. You will receive a $100 discount on your first order when you sign up.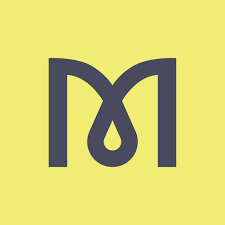 Products and Services: There are over 85000 brands in the Faire online wholesale marketplace, which offers wholesale pricing. In addition to a wide selection of home decor products and beauty supplies, it also provides a wide selection of food and beverages as well as a range of other products.
Payment Terms: The Net 60 terms offered by Faire allow you to purchase their products and services now, and pay for them later, when your credit has been approved. With this payment option, you won't be charged for your order until 60 days after you place it.

Upon paying off an invoice, you will automatically be returned to your 60-day payment terms. As a result of Faire's 60-day billing terms, you will be able to increase your spending while maintaining your health return rates as long as you make payments on time.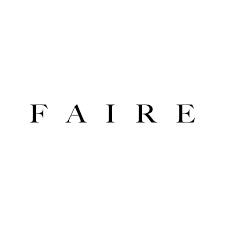 Products and Services: The Super Delivery marketplace is a Japanese marketplace that focuses on wholesale products. The company sells a wide variety of products, such as clothing, household goods, appliances, food, and beverages.
Payment Terms: Super delivery Net 60 suppliers provide you with the opportunity to pay for your order within 60 days from the date you place your order. This is up to 60 days from the date you receive your order.

There are no registration fees or monthly fees associated with using the service – it is available for free to registered businesses. The vendor has the option to cancel an order if your order has not yet been dispatched. In this case, you can change the payment method by contacting the vendor and revoking the order.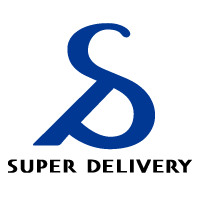 Products and Services: With over 6500 brands available for wholesale, Creoate is one of the largest wholesale marketplaces. As part of its product range, they offer a selection of 7174 items.
These include food and beverages, stationary items, treats, fashion accessories and pet food. There is also the option for you to return unopened products within 60 days of buying them on Creoate.
Payment Terms: You must fill in an online application form to buy and pay later. Business accounts approved by Creoate are eligible to pay on net 60 terms, without being charged until the invoice is due.
To extend credit limits, you just have to provide current business information and your reason for needing an extension, and they will decide after you provide your information. A 60-Day payment option is available to retailers with a permanent location. Your account limit depends on your trading history if you buy via e-commerce or temporary retail.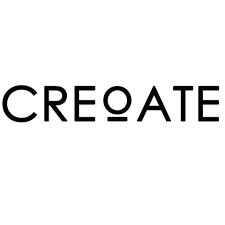 Products and Services: It has a low minimum order requirement of $30, making it a great marketplace for wholesalers. There are a variety of items available at Abound, including fashion accessories for men and women, furniture, baby products and more.
Payment Terms: The net 60 terms offered by Abound are available to qualified retailers after credit approval has been granted. It is important to note that Abound covers the upfront costs associated with Net 60 payment terms, which means that you won't be charged until 60 days after the delivery of your order has been made.

During the checkout process, you will have the option to pay on a net 60 basis by selecting the net 60 payment option. It is likely that your credit card will be charged the amount over your limit, once you place your order with Abound.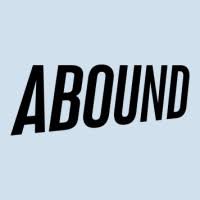 Products and Services: In terms of wholesale cell phones and accessories, Kikowireless operates a wholesale marketplace. There are more than 15k products at Kiko, including wireless earbuds, iPhone chargers, USB cables, and more. Additionally, you can buy new branded iPhones at wholesale prices from kikowireless.
Payment Terms: There is a net 60 day payment term available for registered business accounts with Kiko Wholesale Group. If you would like to purchase right now and pay for it after 60 days, you can do so.

There is no monthly payment due within 60 days of the purchase date, and there are no interest charges. A business account can be set up on Kikowireless by filling out an application.