Wholesale beauty supply vendors offer a wide range of products including hair care, skin care, and makeup, and may have different payment methods. Net 30 beauty supply vendors offer professional beauty products and services and allow customers to pay for their purchases within 30 days of the invoice date.
For customers, Net 30 payment terms are a convenient option, as they allow them to make purchases without having to pay upfront, allowing them to manage their cash flow. It is important to carefully review and understand the terms of any payment agreement before entering into it.
Net 30 Accounts list the best wholesale beauty supply vendors offering net 30 account and other credit terms.
List of Net 30 Beauty Supply Vendors and Other Wholesale Vendors
Net 30 Beauty Supply Vendors
Maxx Beauty Supply has been in business since 1988 in Detroit, Michigan. In the wholesale trade, this organization operates primarily as part of the net 30 beauty supply vendors.
They offer variety of beauty products to people of all ages, including men, women, and children. Examples are hair extensions, eyelashes, make-up, hair styling tools, hair color, and jewelry. Among the top brands are Brand Bigen, Black Diamond, Ambi skin care and more.
In order to be eligible for NET 30 TERMS, you must provide complete references to your trade and bank accounts. Getting approval from net 30 accounts for cosmetics will not be useful in the future. Each order needs to be approved for Net 30 Terms.

Observe their shipping policies, free shipping is only offered on hair items and when the subtotal of hair items is above $79.00.
In addition, they provide free shipping to military customers when the total cost of hair items ordered is over $79.00 and the total cost of non-hair items is less than $15. If you order a hair item over $100.00 or a non-hair item over $15.00, you will receive a flat shipping discount of $6.00.

Jinny began his journey in 1981 in Chicago, Illinois. On November 23, 2021, Jinny moved to Wheeling, West Virginia with the broadest selection of beauty products in the country. They work with 400+ domestic and international manufacturers to provide 60k+ different supplies.
Some of their top brands include Baby Sweet, Butter Sweet, Maxi, Chloe, Smooth Care, and many others. The company has clearly stated that Jinny does not sell directly to consumers. 
During the application process for new customers, you must enter your state tax number on the application form. Upon receiving a damaged or incorrect product, you must notify the company within 3 days of delivery.
For payments, they accept to pay by credit terms or C.O.D. (Cash On Delivery). You must first obtain the approval of the JBS office before you can make a net 30 payment or take out a 15 day credit.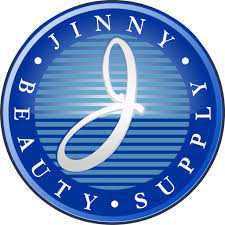 In 1977, Venus Beauty Supplies was founded in Mississauga, Ontario as a family-owned and operated company. In Ontario, over 12,000 salons and barbershops are serviced by Venus. They sell different kinds of beauty products like cosmetics and skin care products, electrical products and hair extensions as well.
Some of their award-winning brands include Allure, Revlon, Olaplex, and many more. The commitment to providing high quality service and excellence makes VENUS an industry leader among salons and manufacturers.
NET 30 terms are available for salons with Venus Beauty Supplies Ltd. This applies to all new account orders that are shipped C.O.D. or PREPAID after Equifax has approved them.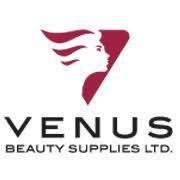 Kut N Beauty Salon and Supply is an authorized dealer of professional beauty products and is formally known as one of the leading Net 30 beauty supply vendors. The company has been in the beauty industry for over 30 years. All products you purchase from Kut N Beauty are new and directly sourced from the manufacturer. 
Kut n Beauty offer a net 30 payment terms. Beauty supply net 30 accounts may accept purchase orders from businesses with credit approval and payment on a net 30-day basis.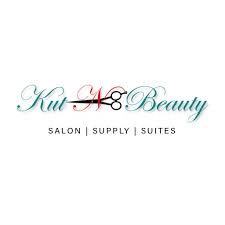 JJ Gold International, founded almost 30 years ago as a jewelry brand, now offers a wide array of fashion accessories and personal products.
Their enamel jewelry may be familiar to you. Under their main brand, Lauren G Adams, they are known for their bold designs and colorful enamels. The majority of their products are hand made and crafted from the highest quality materials.
The online store is open to everyone, but only businesses with a minimum of 90 days can apply for net 30 trade credit. If you are eligible for a Net 30 account, you can fill out a net 30 application form.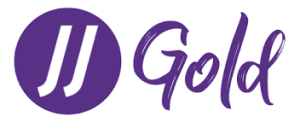 In 2017, Faire opened on Potrero Avenue in San Francisco with the goal of bringing small businesses together for fair competition. Today, Faire is the online marketplace where retailers discover their next bestsellers from independent brands across the globe.
A number of investors have backed Faire, including Founders Fund Sequoia Capital, Khosla Ventures, Forerunner Ventures, and more. Faire was awarded Best Fashion 2021 Glossy Awards. Faire attracts 600,000 retailers from 25,000 cities. The Faire platform is home to 85,000 brands.
In order to access their net 30 payment terms there is only a single page on Faire where you can purchase net 30 beauty products. You can use any of the thousands of brands on Faire to sell brick-and-mortar stores on net 60 terms.
If you're also interested in finding net 60 vendors to help boost your business credit, take a look at our comprehensive list of net 60 vendors.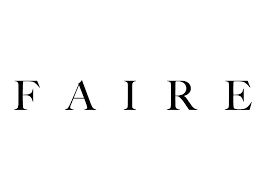 Joshica Beauty was established in Los Angeles, CA, in 2015. The products offered by JOSHICA BEAUTY are made from natural butters, botanicals and oils to create thick and durable hair textures and to treat skin with nature's finest components.
Watch out for payment terms. For qualified wholesale orders they accept credit cards (Visa, MasterCard, American Express, Discover) and Paypal as a form of payment. In the case of large subsequent orders Joshica Beauty extend Net 30 terms after credit approval.
Credit references must be verified before Net 30 terms can begin. They will hold orders and shipments if your account is past due. Overdue accounts will be charged $30 per month regardless of invoice amount if they are over 30 days past payment.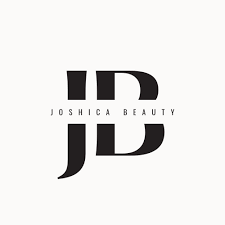 Other Wholesale Beauty Supply Vendors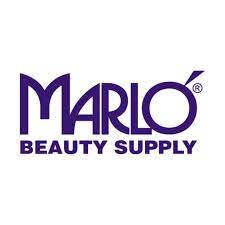 The Marlo beauty supply company was founded in 1981 in the Great Lakes, Midwest United States. A company distributes beauty supplies on an e-commerce platform across the country, offering the lowest prices for the leading brands.
They assist in finding the best products at reasonable prices and sell them only to licensed professionals. Over 5000 products are available at wholesale prices from a list of brands that includes Revlon, Clairol, Wella, Moroccanoil, Schwarzkopf, among others.
Providing clients and professionals with discounted beauty and salon wholesale products for over 30 years, Image Beauty has become one of the most trusted wholesale vendors in the industry. A total of 30,000 products are available, including cosmetics and skin care products with daily discounts of up to 70%.
Several publications such as the Courier-Post, South Jersey Magazine, Burlington County Times and others have recognized Image Beauty as "The Best".
They offer shipping rate $7.49 for under $55 purchase and free shipping charges for over$55 purchase including standard shipping (1-7 days). If you are shipping to Hawaii, Puerto Rico, or Alaska, additional shipping charges may apply.
They offer a refund policy for any unused product within 30 days except electrical appliances. Appliances such as blow dryers, curling irons, nail machines, etc., can be exchanged within 30 days of purchase. PayPal, Mastercard, Visa Card, American Express and Discover are accepted as payment methods.